Super Cute Nursery Wall Decals
Super cute nursery wall decals, did you even think this would be your sole preoccupation? Expecting your precious newborn can do strange things to your hormones and your thought patterns. Suddenly, and this is especially true for moms-to-be, nesting because a driving passion! No longer are you browsing online fashion sites. Now it's all about nursery and playroom decor, and those super cute wall decals!
But this makes sense of course
Let's face it, you'll be spending a lot of time in the home during those early months, at least. And the decorating itch is sure to arrive before baby. It's human nature after all! Who doesn't want to beautify a child's first domicile? Thus, Janna and I have curated our favorite wall decals for your precious little one or two, or three….
What You Need To Know About Nursery Wall Decals
First, the great thing about decals is that they are the easiest of wall decor to apply and to remove. What's more, most of these wall stickers are made from vinyl so they're also a synch to clean. Consider non-toxic cleaners when attending to the walls or anything in baby's room. Actually, that goes for all surfaces really, especially once baby starts crawling.
Where to start?
You may be lost on how to design your nursery. If it feels over your head to go it alone, consider working with a decorator. That said, I have every confidence in the average DIYer to get the job done. And with so many options, coupled with its user-friendly application, you can make mistakes and correct them easily.
How to determine theme, color, style?
Consider the advice in this article and start with a mood board from Spoak. Janna is super excited to announce her ambassadorship with Spoak…talk about wanting to get lost in designing…Spoak is not only user friendly, but comes with online tutorials, and offers endless inspiration.
Now Onto the fun of choosing super cute decals for your room!
Perfect for Newborns:
We love the gentle whimsy and style of these "painterly butterflies" by Tempaper. The ombre design gives a watercolored or hand painted effect of nature that's worthy of a picture book. As little ones slowly take stock of nature and their surroundings, the soft colors will delight baby's senses. $19.99 a set.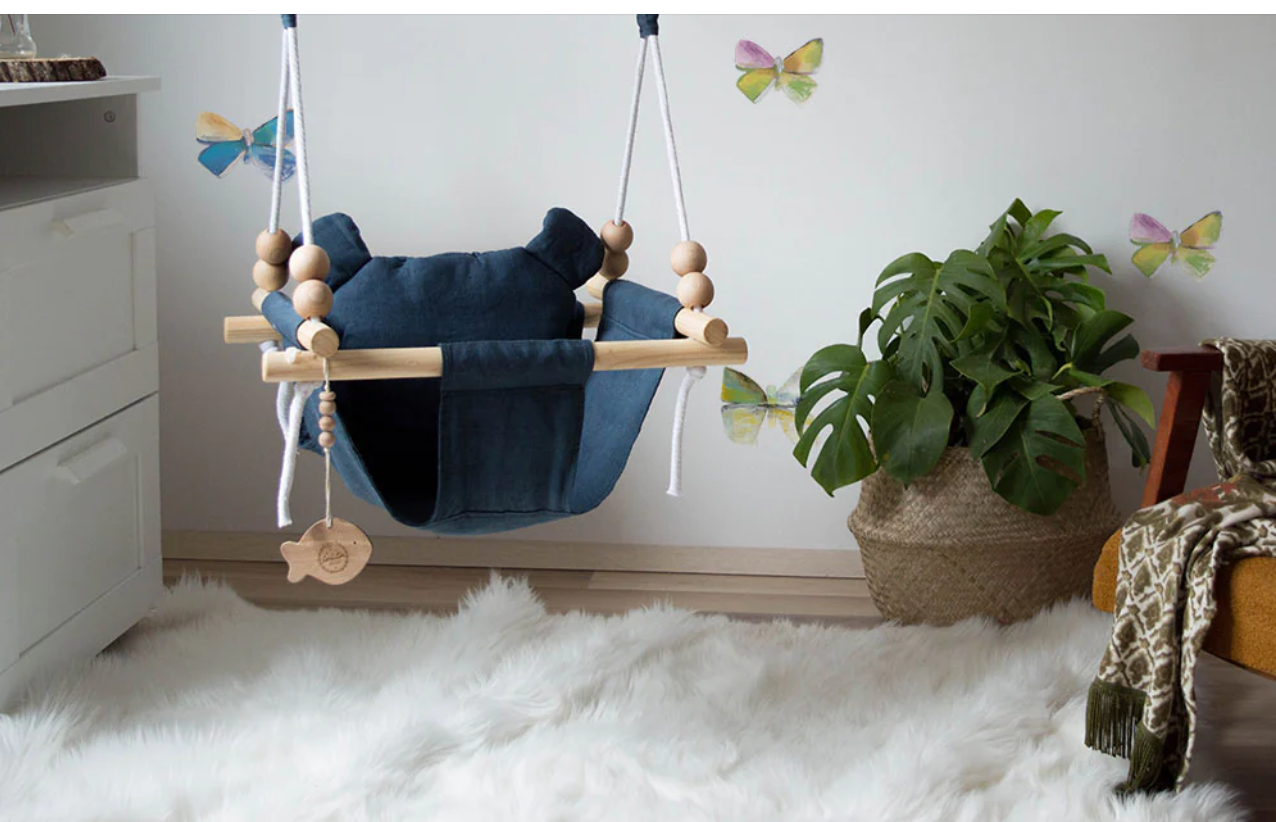 Why we love it for 3 and up:
This collection of Lambs and Ivy Jungle Safari is super cute for your little one as he or she grows. I say this because the bold designs will delight by that age. Just $18.99 for a 9.75 x 0.1 x 35 inches LxWxH sheet.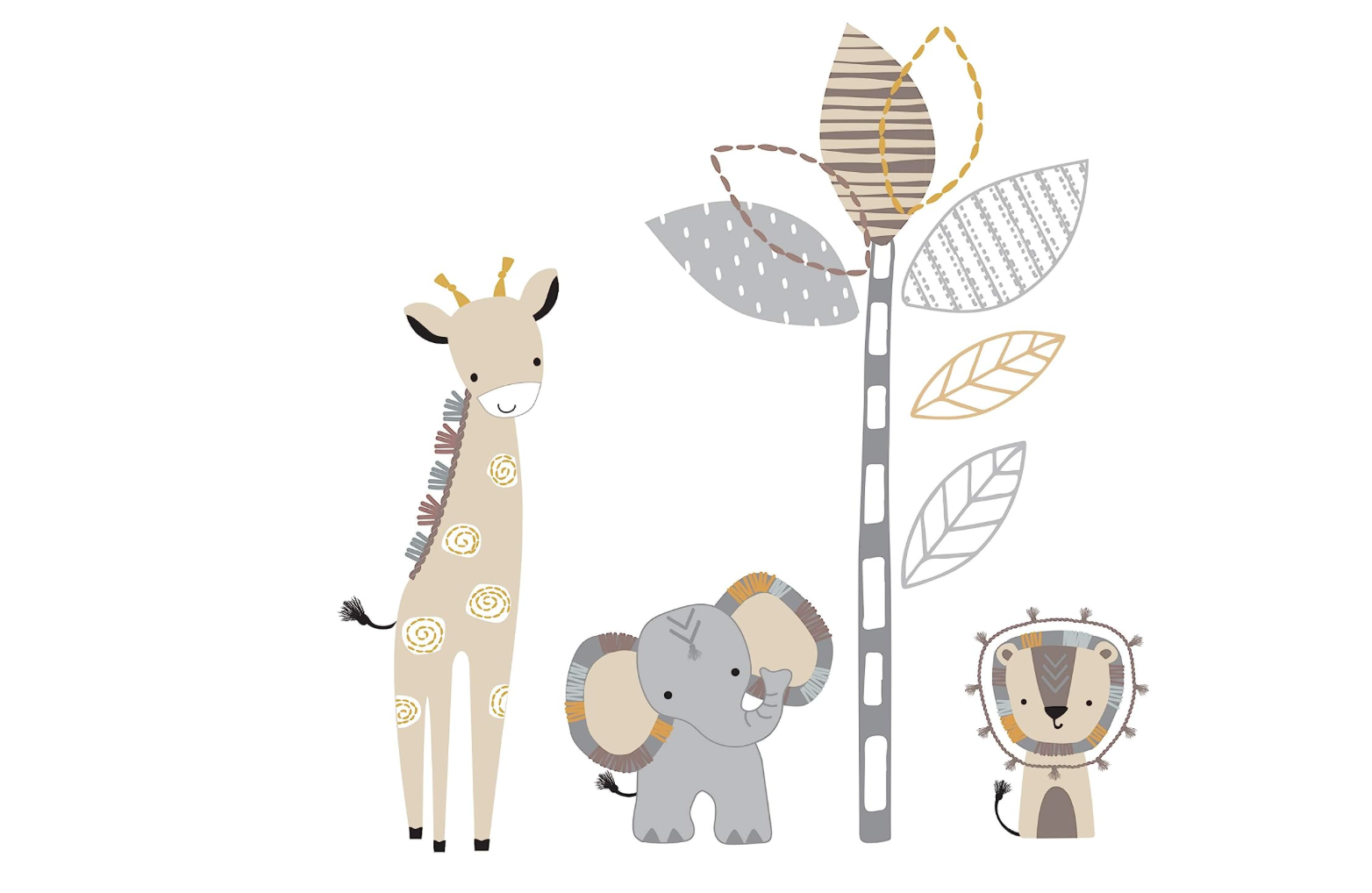 When your child gets to be about 3-years-old, he or she will most likely be able to make out these shapes and even begin to identify items by their names and associative attributes. The magic imagination at this stage may choose to create entire stories as they lay in their beds during nap time.
Look Mom, I'm getting older….Now I'm five!
We love the vintage vibe of these Transport Wall Decals. They are available on Etsy, handmade and produced by Wallphy. $39.00 per wall decal set.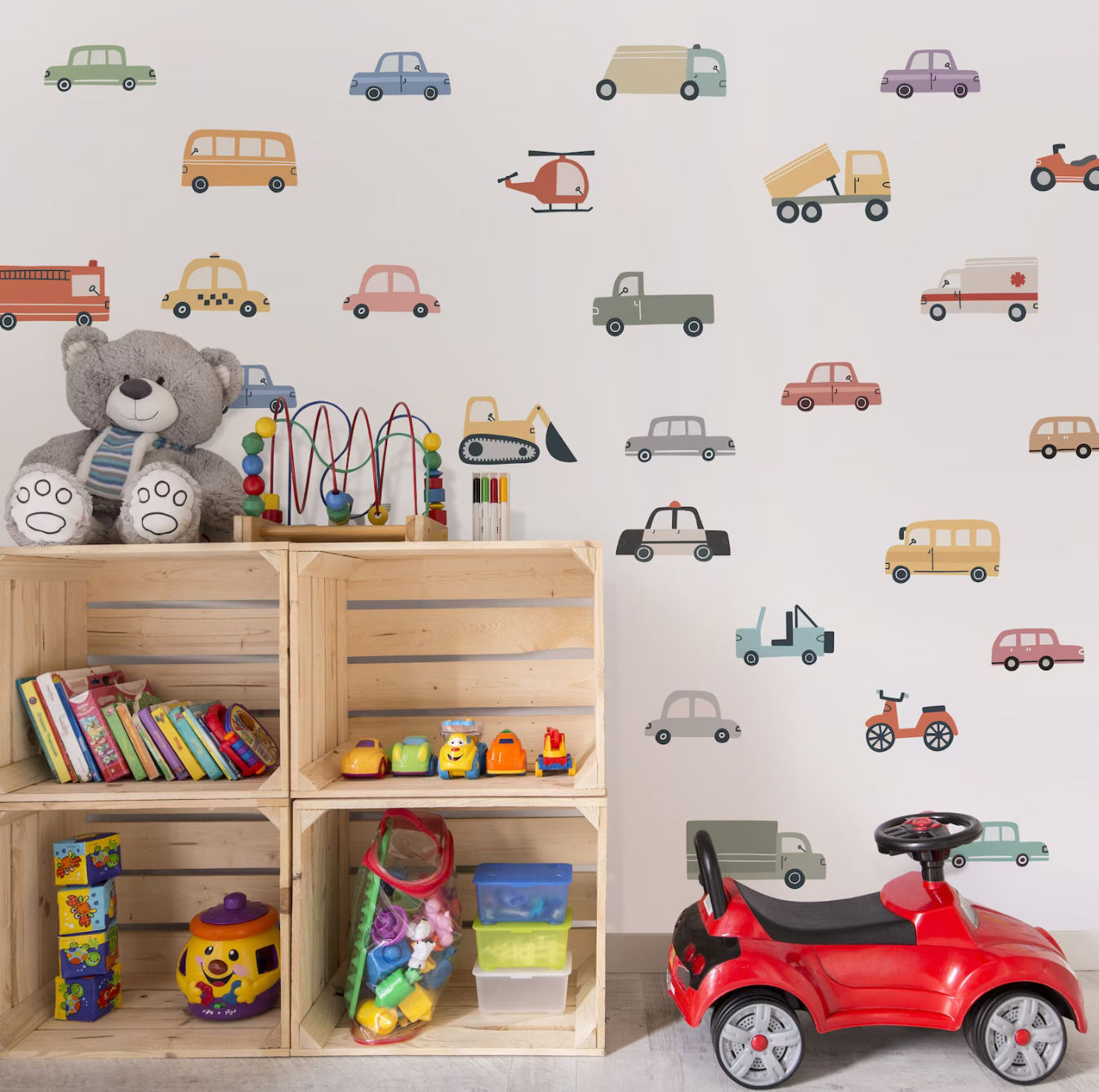 Wait, Mom, I'm five too!
Let's face it, little girls love polkadots. Not sure why, must be in the biology. But big girls do too, and Janna and I are just mad for Colorful Polka Dot Wall Decals. They are also available on Etsy and manufactured by Wallphy. As well, they are handmade and $45.00 a set.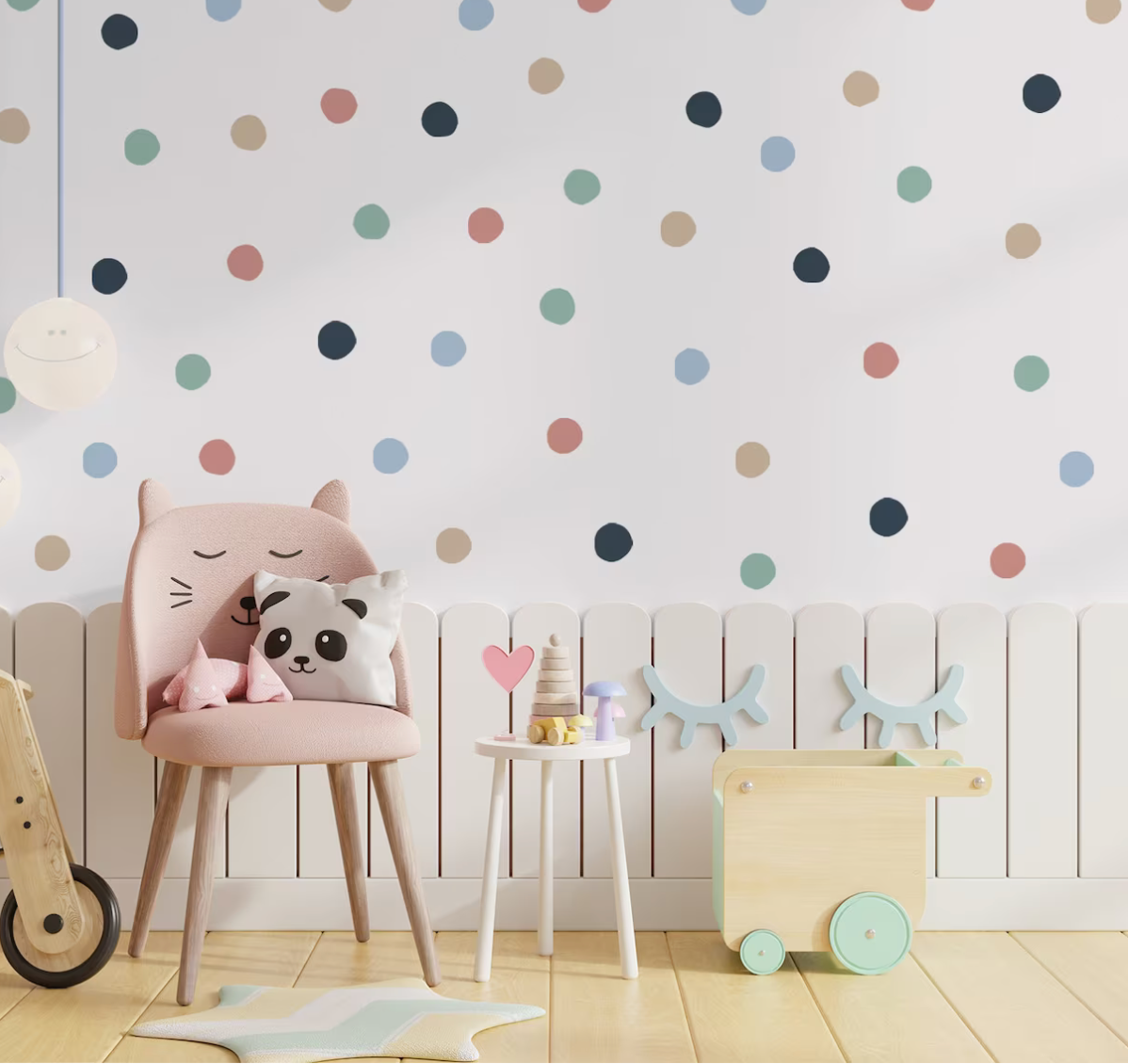 A stable favorite: tree wall decals
These enchanted woodland scenes and decals come in a variety of colors by innovativestencils and are available on Etsy. Tree wall stickers and decals are a timeless favorite and can come in a variety of styles from dreamscapes to rustic. These tree wall stickers and decals can truly transform a rather mundane space into an enchanted forest. This set sells for $47.99. We just love the little woodland animals popping out to say hello.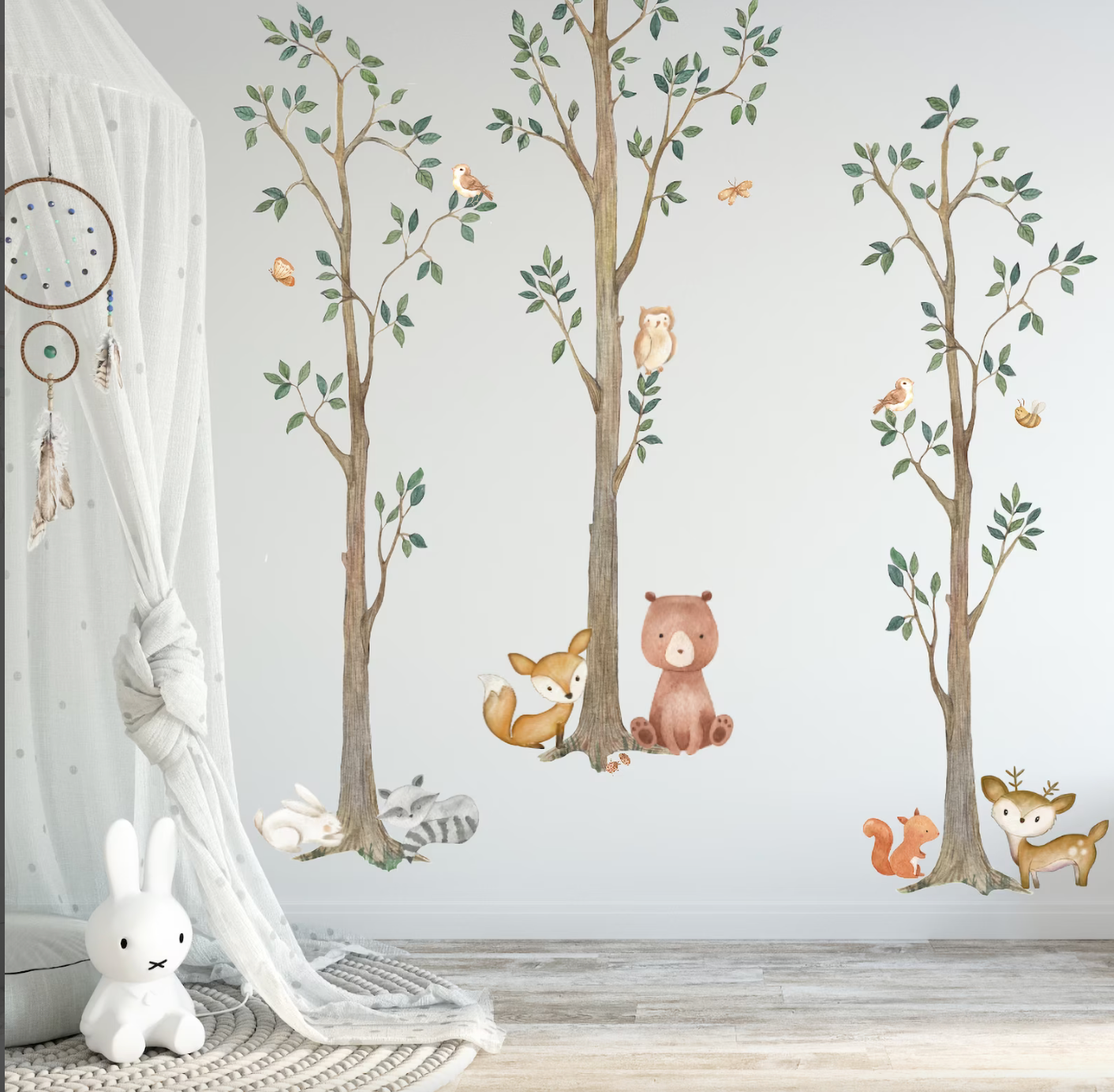 Here is another tree wall decal. The cool thing about wall stickers are that you can easily swap them out as one chooses. Decorating for the ages is fun when it's easy to remove and change up for a new style or collection. This Large Tree wall Decal with birds is also available on Etsy and is manufactured by KatieWallDesigns. It retails for $69.30 a set.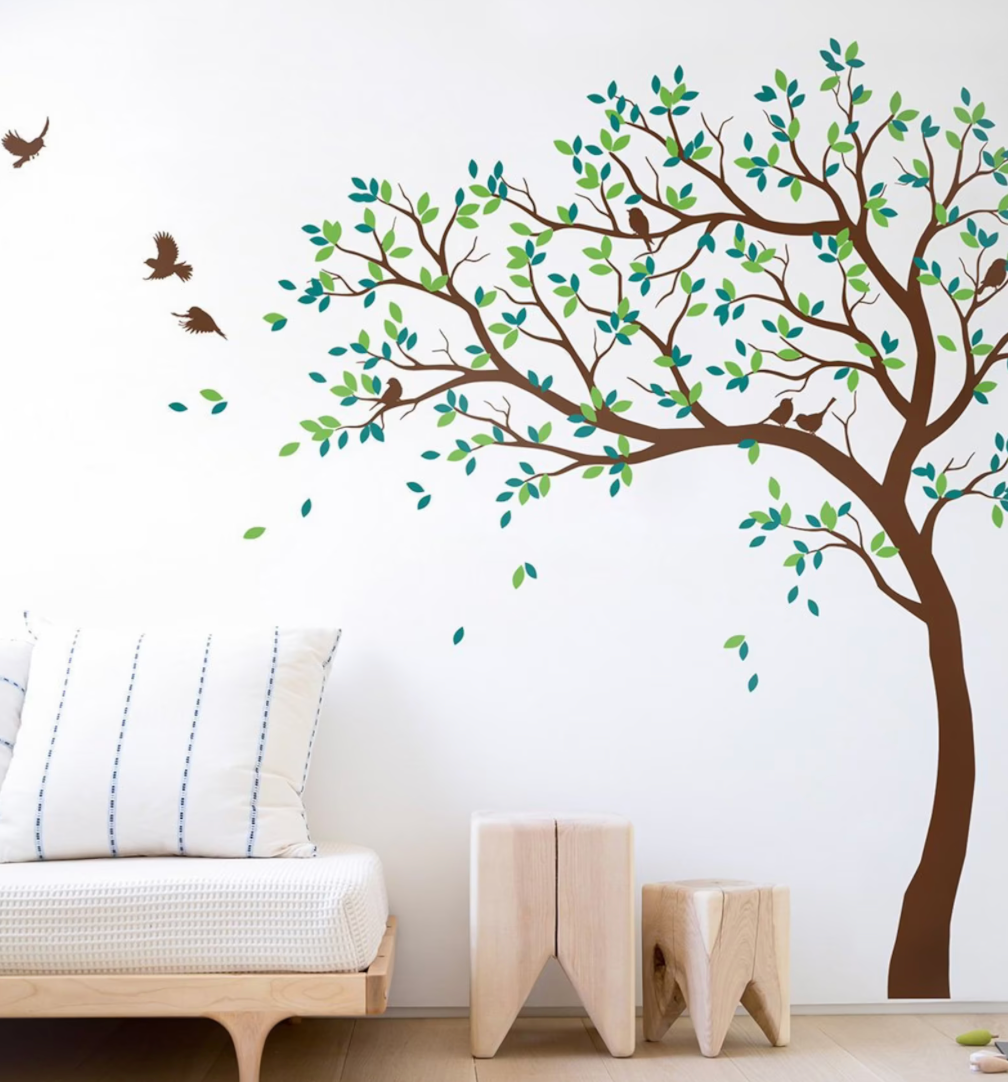 Another staple favorite; the cloud wall
We love the realism of these painted cloud wall stickers. The detail makes them storybook like and not, dare I say, cheesy. At $21.05 a set of wall stickers, made by DecorationMonster, you can also get these on sale on Etsy.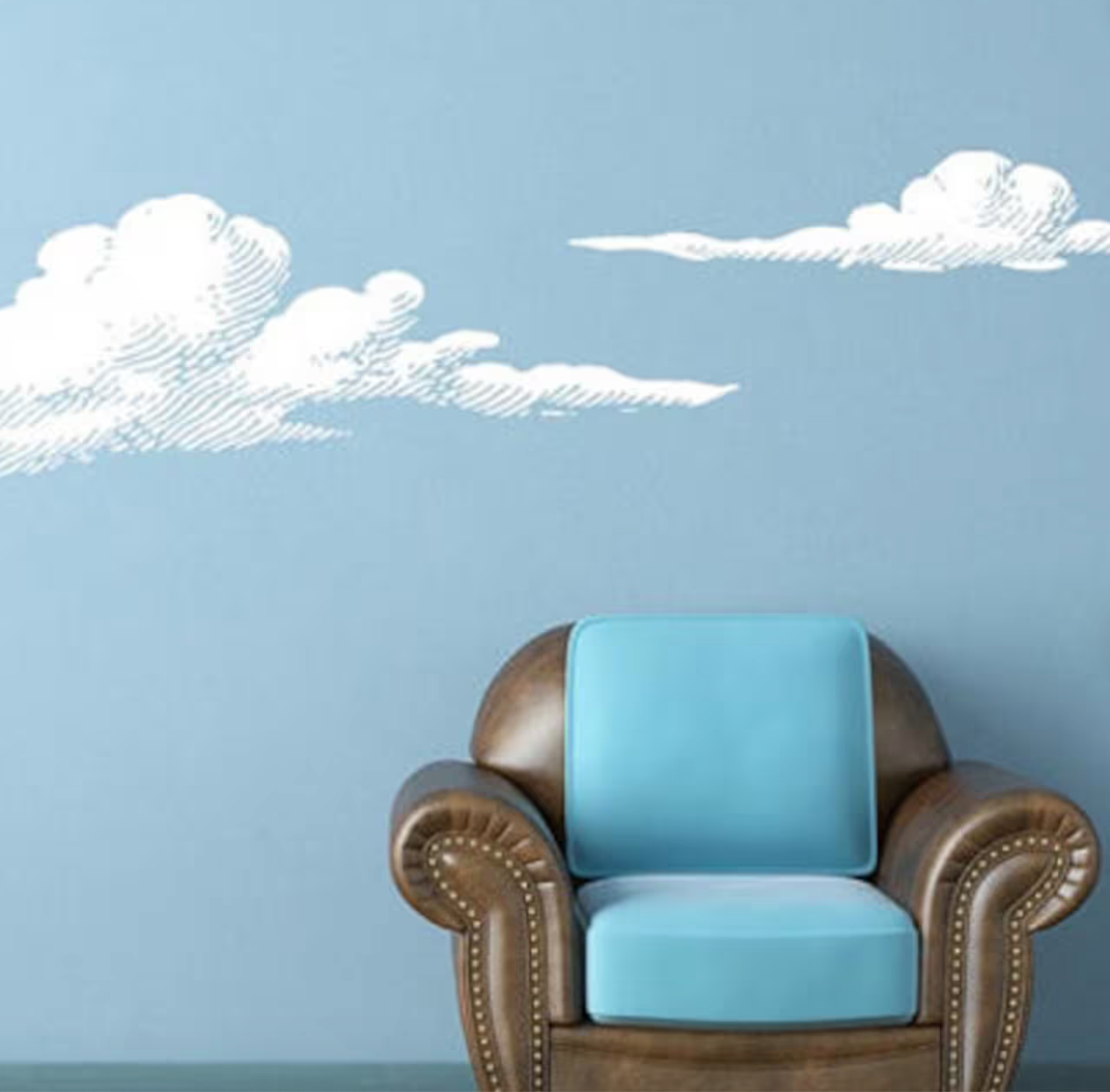 Removable wall decals
Not gonna lie, Project nursery has some of our all time favorite wall stickers. I mean, just look at this adorable Poppy wall decal set. I am putting them in this article even before we get approved as affiliates because I think any little girl would just be delighted in a room decorated with these charming flower patterns.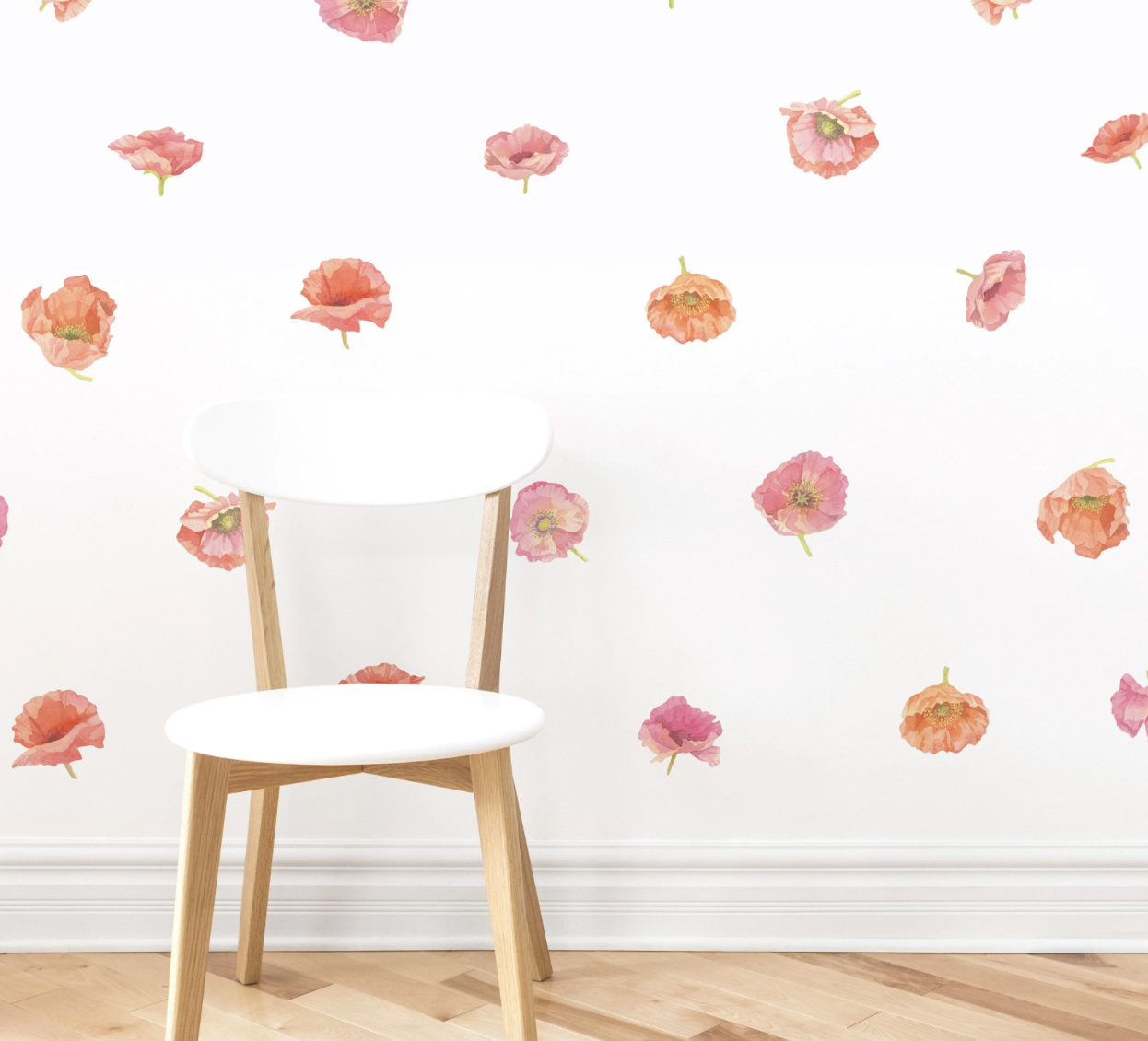 Conclusion
Nursery wall decals are easy to apply and remove. Made of vinyl, they are also a breeze to clean. Because there are many options, it can be fun to swap them out from time-to-time. So let your creativity shine, and have a blast with the many playful designs out there for your perfect, special, little bundles of joy as they grow!